The LUXE Way
We believe buying a car should be easy, transparent and enjoyable.
Reconditioning
Multiple Inspections
Our vehicles are thoroughly inspected by our ASE Certified Mechanic to identify and address any safety or mechanical issues prior to being listed for sale. We provide free CARFAX vehicle history report at the time of purchase.
Price
No Haggling & No Pressure
We're at LUXE focused and made the entire car buying process more cost efficient which allows us to offer best pricing and pass the savings on to our customer.
Finance
Competitive Rates
Discover financing that works for you with the help of our lending partners. Getting started is easy, simply fill out our online credit application. From there, we'll find you the lowest rate and payment options.
Luxe Assurance
Warranty & Protection Coverages
All reinspected vehicles are eligible for vehicle service coverages and other added peace of mind protection products.
Welcome to
LUXE Automotive
LUXE Automotive - Buy & Finance Used Cars - Car Dealer in Omaha, Nebraska
With us your experience doesn't end once you purchase a vehicle from us.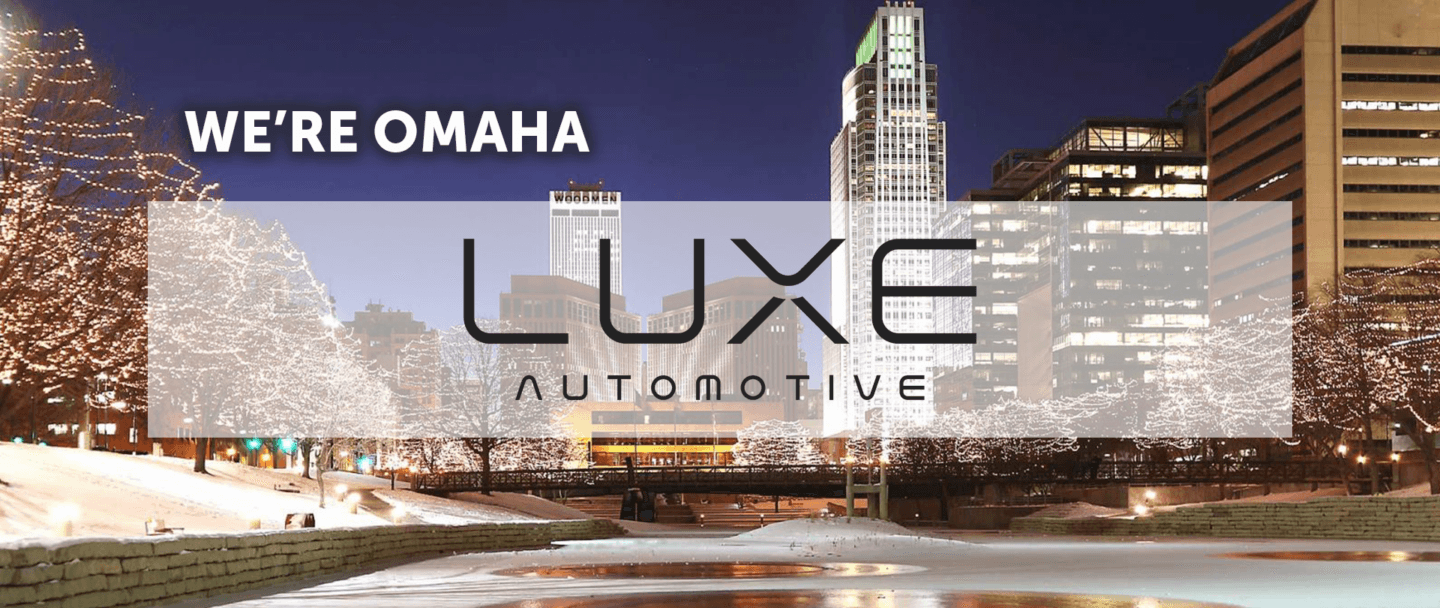 Founded in 2012 with an unwavering passion for the automotive industry, LUXE Automotive has been redefining the car buying experience through our distinct LUXE approach. Our mission is to make the car buying journey easy, transparent, and enjoyable for every customer.
We pride ourselves on delivering an unparalleled level of service that transcends customer satisfaction, fostering lifelong relationships with our clients. Our commitment to personalized attention and high-quality care ensures that each customer receives a tailored, high-end experience that truly sets LUXE Automotive apart from the competition.
At LUXE Automotive, we understand the importance of trust, and we work diligently to create a unique car buying environment where our clients feel valued and respected. As a result, we continue to set new standards in the industry, offering an unmatched automotive experience that stands the test of time.
This place was more than accommodating! Ben was very straightforward and helpful. I would recommend this place to anyone!
We have purchased a couple vehicles from Luxe and in both cases, got excellent service. The staff was accommodating and offers were fair. I recommend Luxe for your vehicle needs.
Thank you Mr. Shod for the great attention you gave us.
I couldn't find a car company that will find be a bank to finance my car but with luxe automotive they got help for me and I successfully purchase the vehicle.
The person that was helping us was great with giving information and super kind.
Got my car here, amazing car
Harvey Is the best . I love my BMW X5
LUXE has the best customer service for sure! Staff are very welcoming and kind! Ben was definitely very patient and made everything easy to understand. Everything was an easy process. So glad I came to LUXE to purchase my car.
Get Directions
We are located at 6115 L St, Omaha, NE 68117